Order banner sizes to fit any fair, big or small!
Prices listed are for the fair and livestock BANNERS only. We offer several banners sizes to meet your needs. Banners are shipped complete with a wooden dowel rod and white hanging string. Banners are 100% polyester. If you are asking for sponsor donations to pay for your banner program, we have the perfect size banners to make your program easy to administer. Sewn on fringe is available in gold, silver, black, red, royal, purple and lavender.  No art fees, set-up fees, or minimums. Custom sizes available.
Call 1-877-214-7900 or email info@uniqueimagesllc.com
Banner Sizes & Pricing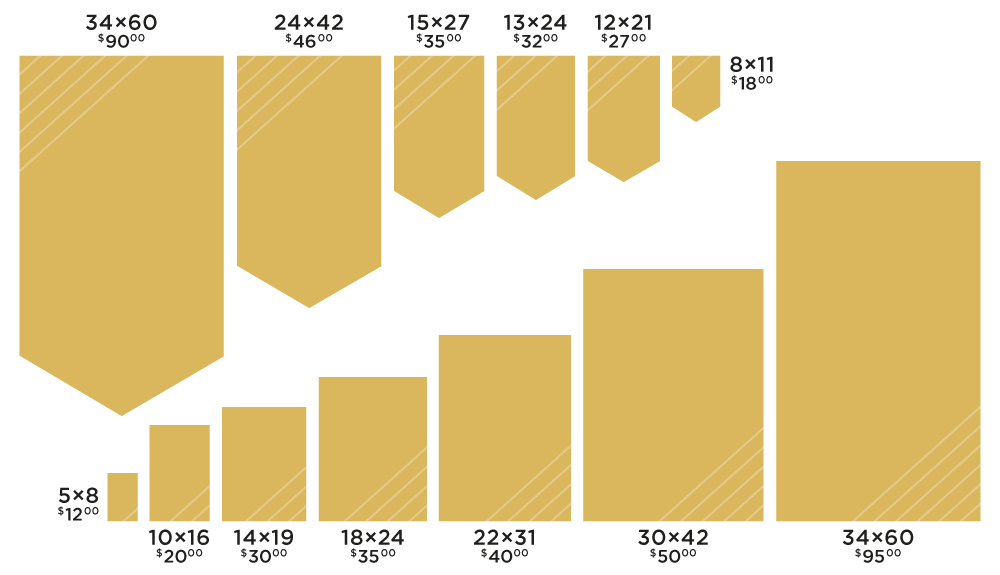 The 5x8 size is limited to 50 letters with no animal image due to its small size.
Fringe Charges

5×8, 8×11, 10×16
$4.00 per banner
12×21, 13×24, 14×19,

15×27, 18×24

$5.00 per banner
22×31, 24×42
$6.00 per banner
30×42, 34×60
$7.00 per banner
Shipping & Handling Charges

1-5 banners
$10.00 flat fee
6-20 banners
$18.00 flat fee
21+ banners
90¢ per banner